At the DARE (Denton Aguam Real Estate) event held at the Dr. Pepper Ballpark Center, Dr. Kasali enjoyed giving away toothbrushes and toothpaste and holding drawings for a variety of dental treatments.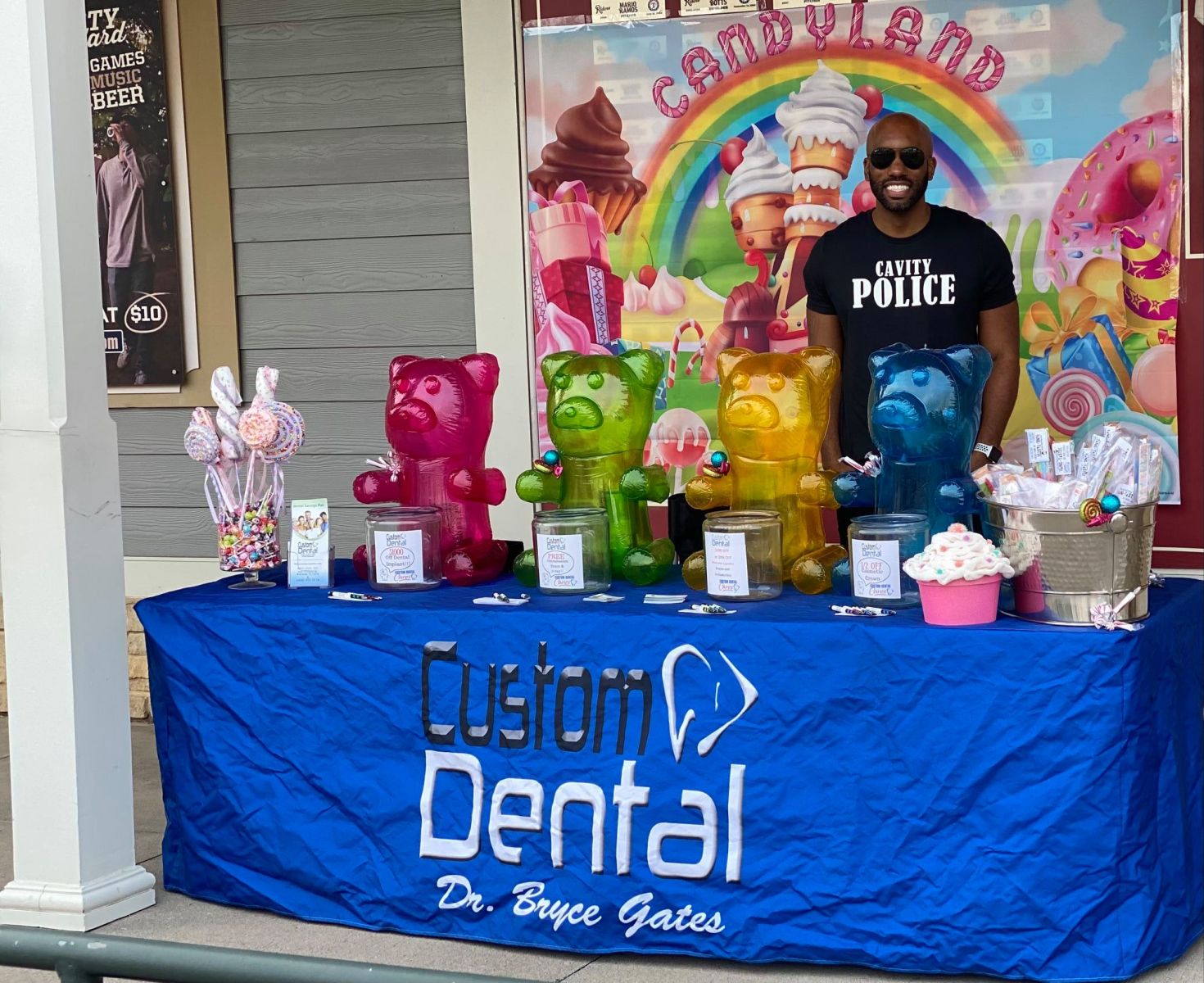 Public Servant of the Year
Dr. Kasali was thrilled to award Jack Piontkowsky with the McKinney Fire Department for being named Custom Dental of McKinney's Public Servant of the Year.
Thank you so much to everyone who voted for a local hero!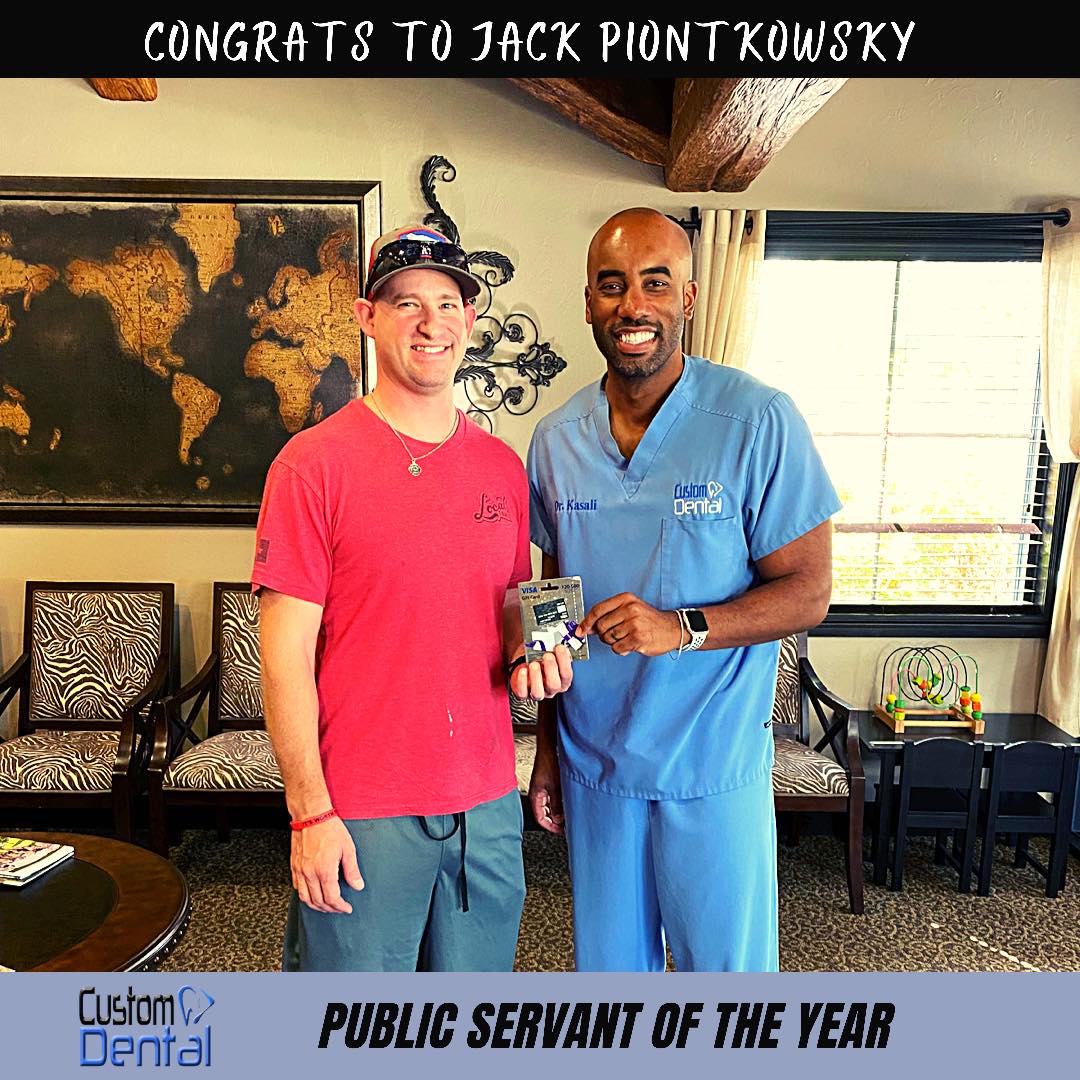 Teacher of the Year
Congratulations to Jessica Clark for being our Custom Dental Teacher of The Year! Fowler Middle School is lucky to have you! Thank you for your hard work & dedication. Enjoy that $200 Sponsorship!